Nineveh Software Corporation
Nineveh Software Corporation specializes in building custom applications for a wide range of businesses and industry. NSC solutions employ the latest technologies in C++, Java, internet and web development, and range from full life cycle development (SDLC) to custom software components. NSC has extensive experience in building multilingual solutions.
---



Beta Test 2 of BabylonTM is now open to the public. Babylon is a multi-lingual word processor with high level support for Assyrian (neo-Aramaic), Arabic, Hebrew and Latin based languages. More...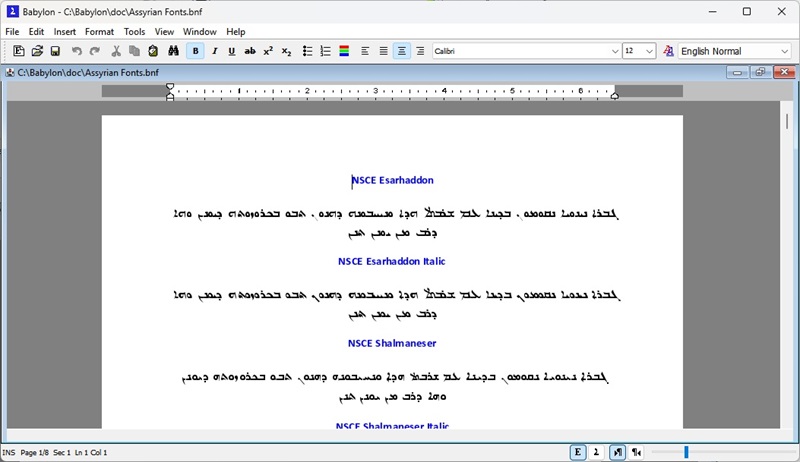 © , Nineveh Software Corporation